10 Facts about College Students' Mental Health that Support the Need for Meta
For decades, young adults have been struggling with mental health issues and, according to statistics, are not making much progress.
The suicide rate has tripled since the 1950s among those aged 15-24 and is now the second leading cause of death on college campuses. Social, academic, and financial pressures are just a few reasons students are succumbing to psychological ailments.
What's more alarming is that students are at a disadvantage if they decide to seek support on campus. The Center for Collegiate Mental Health (CCMH), reported that 3,592 clinicians in college counseling centers provided 1,255,052 appointments to 161,014 students. This is a disparity that leaves counselors overwhelmed and students without the proper coping mechanisms they need to manage their mental health challenges.
How many are affected?
40 million adults in the U.S. are battling some kind of anxiety
75% of them experience an anxiety attack by age 22
Nearly 1 in 4 college students (18-25 years old) are living with mental illness. (the highest prevalence of all adult age groups)
39% of college students have a significant mental health issue
75% of all lifetime mental conditions begin by the age of 24
86.5% of students report feeling overwhelmed
How are they managing?
Only 35% of the 18 to 25 age group received counseling or medication in the past year
39% of students who sought mental health services waited more than five days for treatment
40% of students feel so overcome with depression that they struggle to properly function
45% of college students reported that they dropped out of school because of mental health reasons and did not request accommodations
60% have reported feeling overcome with anxiety
What can be done?
The main reason students avoid seeking help is because of the stigma surrounding mental health. The other reason is students don't have the means or know-how to access mental health services.
With counseling centers drowning in requests for assistance and long wait times, students need access to off-campus resources before they are overpowered by their symptoms.
It's apparent that online counseling services, such as Meta, are the best way to reach this population. Students can seek services whenever they have the need from where ever they are. Instead of anxiously waiting to get an appointment on campus, they can use their phone and easily reach a verified counselor.
A resource like Meta is a viable option for students feeling too ashamed to seek services in person. They need convenient access to the information and tools essential to cope with their mental health issues.
Providers that are off-campus can reach students that may not have their own transportation by counseling them through the Meta app's secure and private video calling feature.
Providers can try our platform for free by signing up today.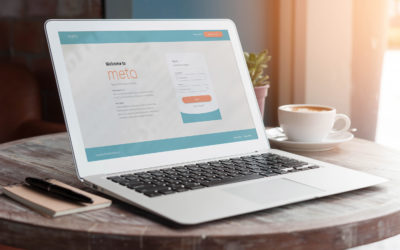 Welcome to Meta's blog, an online resource for providers of the Meta platform. The content on this blog provides helpful advice from industry experts in addition to updates and best practices for Meta products and services. Subscribe to the blog with your email to...
"In terms of HIPAA, you can run, but you cannot hide; one of its tentacles will undoubtedly find you." - D. Jensen, J.D., staff attorney California Association of Marriage and Family Therapists Jensen's point is valid. When you're a mental health professional, it's...