This app is not for emergency purposes - if you are in a crisis, call 911 immediately.
META helps engage, support, and retain your students by connecting them to a diverse network of licensed professionals.
Support outcomes.
META provides the mental health support students need when they need it to improve engagement and retention.
Fill in the gaps.
META's provider network addresses surges and combats staff burnout.
Gain analytical insight.
META's monthly reporting helps to predict student needs, track outcomes, and gauge impact.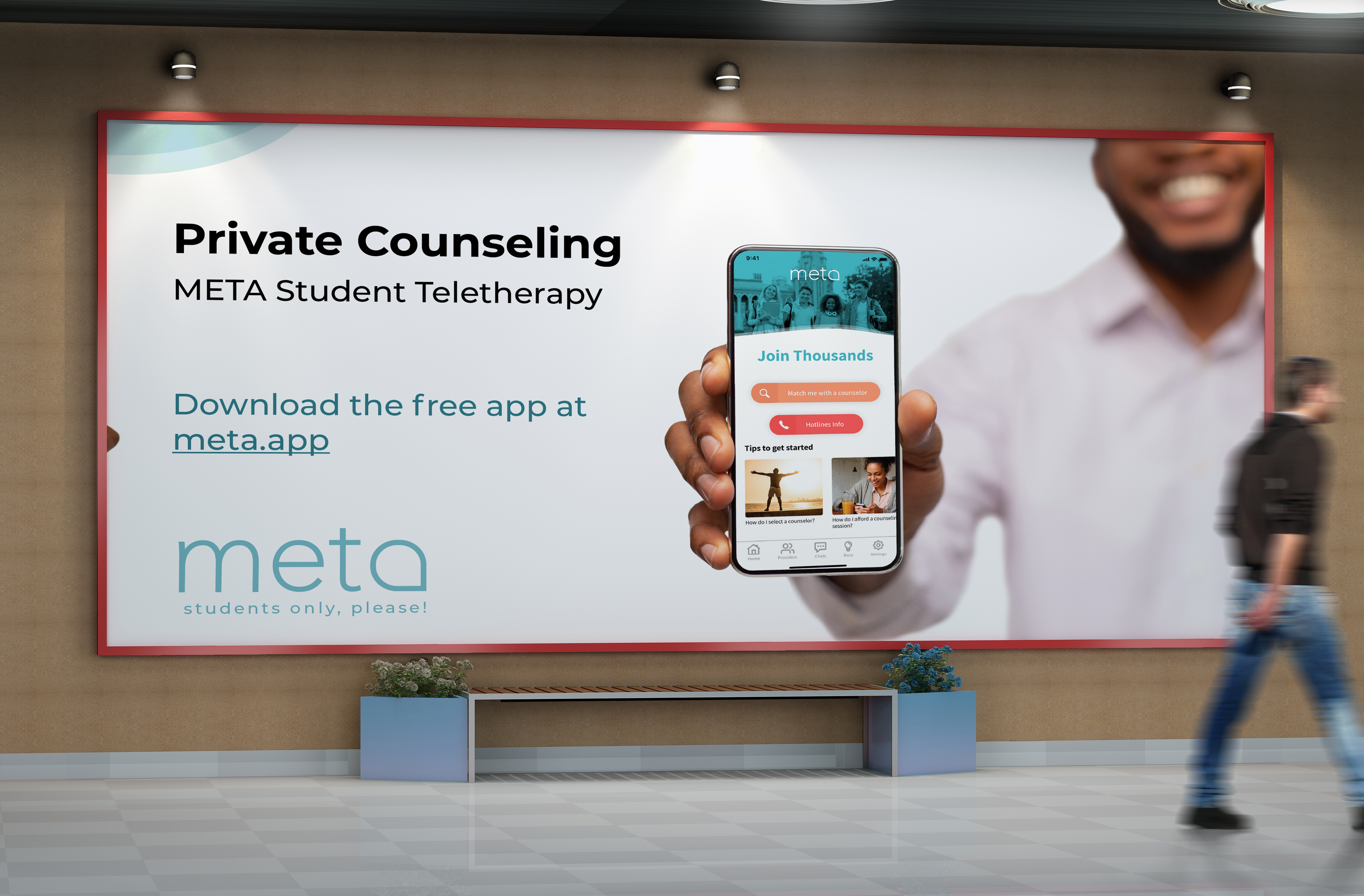 Hassle-free marketing.
META runs the marketing to raise mental health awareness and onboard students.
META directly addresses the problems schools face.
META costs less than hiring a single part-time employee. Additionally, our reporting helps prove a return on investment by retaining students.
"…students from all walks of life."
Students filter providers by gender, language, ethnicity, and more to find counselor who can help them.
"…lack of time & staff resources."
META scales your existing student support services without requiring any additional investments in technology or staff.
META shortens response times from days to hours. Students can get help at times that work for them.
META is Trusted at 220 Campuses
Public and private non-profit institutions nationwide qualify for a META contract through MHEC's agreement.