A Guide to Setting Boundaries with Your Telecounseling Clients
The landscape of therapy is evolving.
In addition to the traditional office session, there are more options for clients to access mental health professionals online through text-based chatting, video and voice calls. These choices are great in terms of convenience, but they create the need for therapists to reinforce and establish a new set of boundaries.
As clinicians, you've likely spent many hours advising clients on the advantages of establishing personal boundaries and how they are a stepping stone to a healthy relationship. You've also likely thought about how failing to establish your own boundaries can cause unwanted ethical risks to arise. Establishing clear boundaries will have a positive effect on you professionally and improve your clients' experience as well.
As therapy evolves with modern day demands and more informal services are normalized, it's more critical than ever to make sure you're creating an environment for both you and your clients to prosper in.
How do you define boundaries in therapy?
Boundaries are the framework for your relationship and interactions with clients. They set you up to create a climate that's built on trust, reliability, and authority, which provides a safe haven for your clients in return.
Self-disclosure, touch, exchange of gifts, bartering, and fees, along with length and location of sessions and contact outside of the office, can all cause ethical compromises in therapy and dismantle boundaries.
Here are some examples of what those could look like in your practice:
What a lack of boundaries look like
You get too emotionally involved with clients
You go too far when disclosing your personal views
You overcommit to meeting clients' needs
You accept meetings in public spaces
You become friends on social media
You give special treatment to one client over another (i.e. longer session)
You engage in other activities during sessions such as; eating, taking calls
You allow clients to get involved in your personal life
You allow clients to contact you whenever and however they'd like
You accept personal gifts from clients
What good boundaries look like
You are clear about when and how you can and can't be contacted
You map out time to take care of yourself
You keep conversations with clients confidential
You are friendly but you're not a friend
You properly assess if you are the best resource for the client
You stay up to date on ethical and legal standards
You take action based on what's best for the client
You make sure that if you work from home, your office isn't your living space
You bill clients on a regular basis and they pay on time
You openly discuss progress and goals with clients
When there's a grey area
Have you ever been invited to a clients' wedding? Offered a client a hug after a tough session? Felt an urge to reveal your marital status with a client? These are instances where boundaries become fogged and while they may set off your ethical alarm, it isn't necessary to avoid them at all costs.
In some cases, dual relationships with clients' are seen as an important element to a treatment plan. But it's imperative that you stay cognizant of the fact that all actions taken should be in the best interest of the client and that you also consider how it will impact them.We know that juggling the needs of others along with your own isn't always easy, but you have to stay mindful of how it will affect you personally and professionally.
For a productive workspace and healthier relationship with clients', take control of your practice by setting some solid boundaries.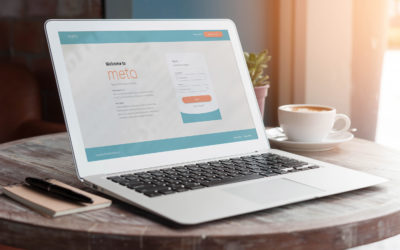 Welcome to Meta's blog, an online resource for providers of the Meta platform. The content on this blog provides helpful advice from industry experts in addition to updates and best practices for Meta products and services. Subscribe to the blog with your email to...
"In terms of HIPAA, you can run, but you cannot hide; one of its tentacles will undoubtedly find you." - D. Jensen, J.D., staff attorney California Association of Marriage and Family Therapists Jensen's point is valid. When you're a mental health professional, it's...